George Bochanis
Injury Law Offices
Big Results, Highest Ratings, the Experience You Need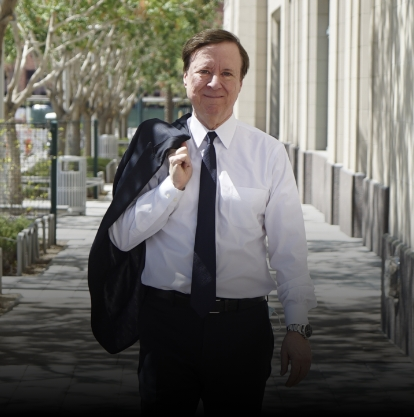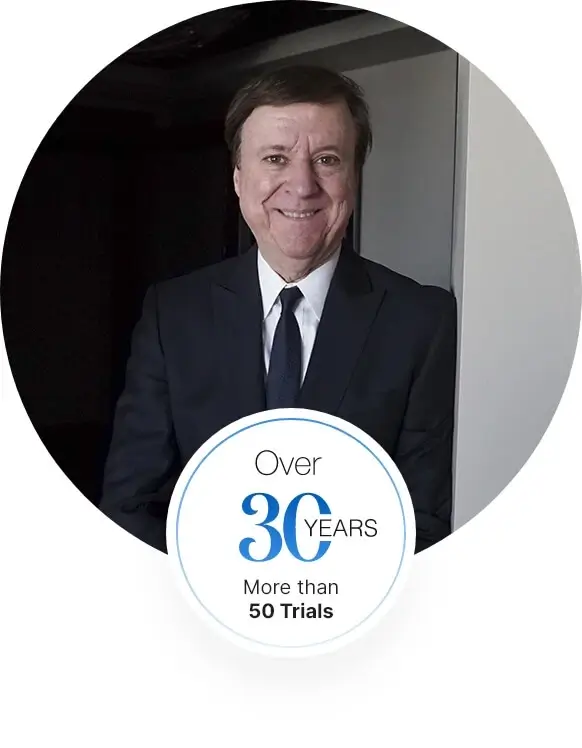 We're here to listen. Schedule your free consultation with an injury lawyer today.
We're here to listen. Schedule your free consultation with an injury lawyer today.
Top-Rated Injury Attorneys Fighting for You
Since opening our doors in 1985, the accident lawyers at the George Bochanis Injury Law Offices have been committed to helping injury victims get full compensation after slip and fall accidents, motor vehicle crashes, workplace injuries, and other personal injuries.
Why Hire George Bochanis?
Personal injury victims should not have to handle their personal injury cases alone. If you suffered a serious injury because of someone else's negligence in Las Vegas, the last thing you need is to have to navigate the legal system while you should be focusing on your recovery.
Experienced personal injury lawyer George T. Bochanis has earned a reputation for taking on insurance companies in some of the most complicated accident cases in Las Vegas, and helping his clients win.
Our law firm has successfully handled a wide range of personal injury claims and lawsuits, including car accident cases, pedestrian accidents, product liability cases, workers' compensation, legionnaire's disease, and more. We use this experience to help you win your personal injury case.
While other lawyers are making claims to be the best personal injury attorneys in Las Vegas, our personal injury law firm is working hard to prove it.
Highest Rated Representation


How Our Lawyers Stand Out
Our law firm is dedicated to helping you win maximum compensation when you hire our team to handle your personal injury lawsuit. Let our personal injury attorneys guide you through the difficult process of a personal injury claim.
Our Las Vegas personal injury lawyers maintain the highest standard of legal representation and service.
Since 2000, experienced personal injury attorney George T. Bochanis has earned the highest rating possible of AV Preeminent from Martindale-Hubbell. Only 1% of the AV-Rated Lawyers have had this distinction for more than 20 years. George Bochanis is one of them.
MyVegas Magazine and the American Institute of Personal Injury Attorneys have listed injury lawyer George T. Bochanis as a top attorney in his practice area.
Martindale-Hubbell honored our law firm with its Client Distinction Award.
Eleven of our case decisions have been published by the Nevada Supreme Court.
George Bochanis is a past president of the Nevada Trial Lawyers Association/Nevada Justice Association. He has served on its Board of Governors since 1995.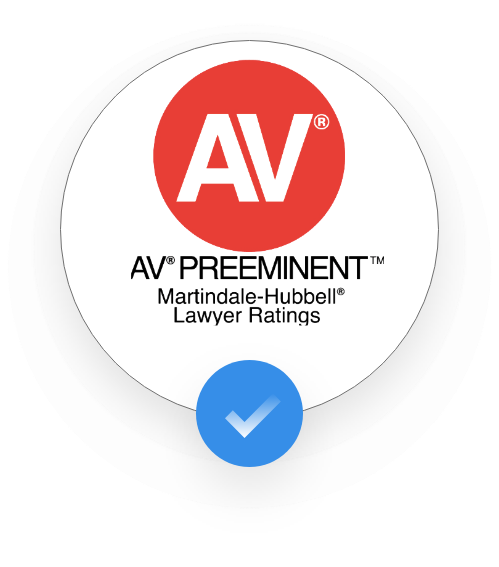 One of the few select LV attorneys to be awarded the elite AV Rating for over 20 years
What Type of
INJURY LAWYER


Do You Need?
At Our Law Firm,
Losing Is NOT an Option
A few of our significant case results include:
Arbitration Award - Pedestrian Accident - Traumatic Leg Amputation
Settlement - Back and Neck Fusion Surgeries - Casino Negligence Accident
Settlement - Abdominal Surgeries - Multi-Vehicle Trucking Accident
"George and his team are the best!! George is extremely kind and always thoroughly helped me whenever I needed. He genuinely cares about his clients and will get you the max. I will never use anyone but him."
"A big thank you to George Bochanis and his amazing staff. George was able to secure the maximum amount from insurance for my accident. Then his staff went to work negotiating my numerous medical bills. I was pleasantly surprised with a settlement which ended up being higher than I anticipated. Thank you, and if anyone has been in an accident and needs an attorney, the best is George Bochanis."
"A professional, humane, and efficient service. The staff was always interested in providing the tools to make us feel safe and confident. Forever grateful to them."
At George Bochanis Injury Law Offices, your recovery is our business. Schedule your FREE consultation with an injury lawyer today.