Las Vegas Workers' Compensation Attorney
An accident or exposure in the workplace can leave you struggling with serious injury or illness and unable to perform your job duties. Who will pay for your medical bills? How will you provide for yourself and your family while you are recovering and out of work? Your employer's workers' compensation coverage may provide you the support you need and deserve.
If you were injured on the job in Las Vegas, you don't need to prove your employer was negligent to obtain workers' compensation benefits. A work injury lawyer at the George Bochanis Injury Law Offices can help you recover compensation for damages, even if you were partially to blame for your accident. Since 1985, our law firm has been helping injured workers make ends meet while they recover.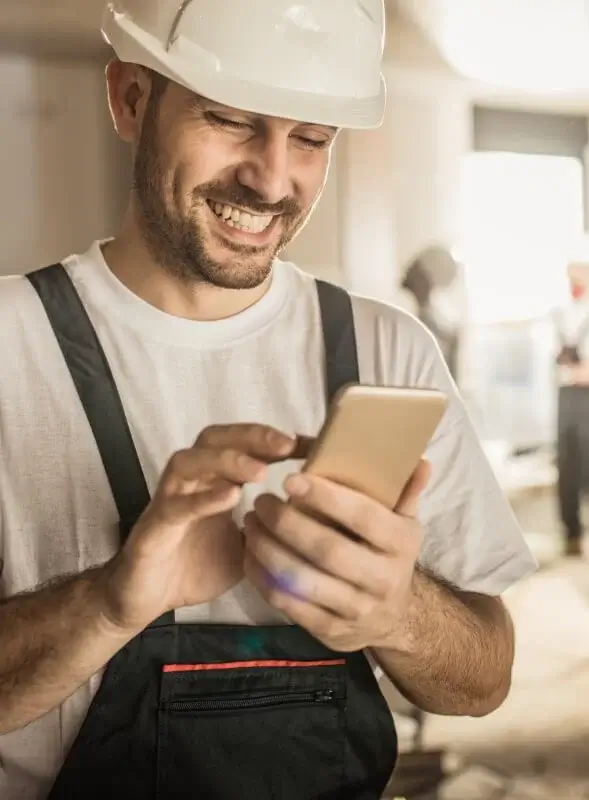 Schedule your FREE consultation with workers' compensation attorneys in Las Vegas now.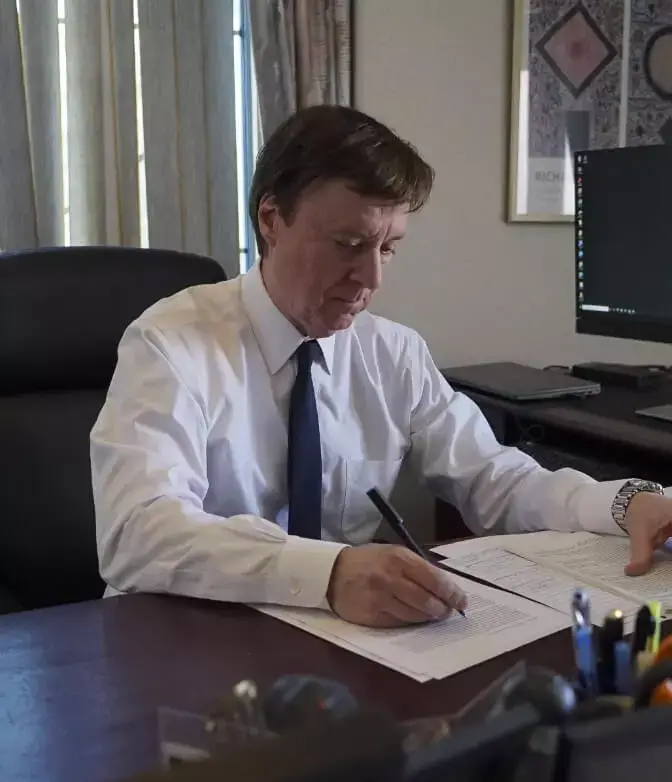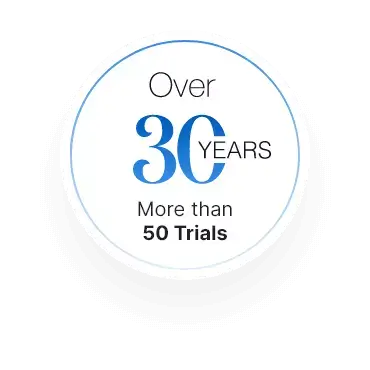 Why Hire a
Workers' Compensation

Lawyer
Injured at work? Whether you recently sustained a work-related injury, you have already opened your claim, or your claim has been denied, you need a legal representative to look out for your rights and interests. Las Vegas workers' compensation lawyer George T. Bochanis can improve your chances of receiving work injury benefits in a number of ways. When you hire a work injury lawyer with our law firm, our team will:
What Is Workers' Compensation?
Workers' compensation is an insurance plan that Nevada law requires qualifying employers to provide to their employees. A no-fault policy, this insurance offers coverage of work-related injuries and illnesses. The workers' compensation system aims to help employees who suffer an on-the-job injury to get the assistance they need, so they can return to the workforce with as little stress and delay as possible. In opting to receive these benefits, though, an injured employee gives up the right to file a lawsuit for damages they incur in excess of the compensation they receive through the workers' compensation system.
Nevada law requires most employers to carry workers' compensation insurance. Information on the insurance carrier and reporting procedure should be prominently displayed for employees.
Who Is Eligible for Benefits?
Workers hired and employed by any person, firm, private corporation, or private association generally have eligibility to receive workers' compensation benefits if they suffer occupational injuries or illnesses. The coverage requirement includes those lawfully or unlawfully employed by appointment, contract of hire, or apprenticeship. This includes those without legal immigration status and minors.
Exceptions exist for certain worker classifications and professions. Our work accident attorney will review your employment status with you and help you identify if you have benefit eligibility and guide you through the claim filing process. If your employer should have coverage and does not, we can explain your options for pursuing compensation through a civil claim and filing a formal complaint.
Workers' Compensation Benefits Available to Injured Workers in Las Vegas
A workers' comp lawyer with The George Bochanis Injury Law Offices may be able to help you access a range of workers' compensation benefits. These benefits are designed to pay for your medical treatment, replace a portion of your lost wages, compensate you for a permanent disability, and even provide you with vocational training if you are unable to return to your pre-accident line of work.
Wage Replacement Benefits
An injured employee has entitlement to receive partial wage replacement payments through his or her employer's insurance company. The type and duration of benefits injured workers receive depend on factors, such as the extent of their injuries and their work status. Wage replacement benefits fall into one of four classifications – temporary total disability, temporary partial disability, permanent partial disability, and permanent total disability.
Temporary Total Disability (TTD)
Workers who are injured on the job in Nevada are entitled to receive TTD benefits if they are unable to work for five days within a 20-day period. These benefits pay a portion of your lost wages, providing ⅔ of your average weekly wage, for as long as you are eligible. To qualify, you must have certification from your workers' compensation doctor that states you are unable to perform your regular work duties. Additionally, your employer must not have offered you an opportunity to return to work in a "light duty" position that fits within your restrictions and pays the same or more than your TTD rate.


Temporary Partial Disability Benefits (TPD)
You are entitled to TPD benefits if you are able to return to work, but your work-related injury prevents you from earning as much or more than you would make if you were temporarily totally disabled. These benefits are available to injured workers for up to 24 months. They are designed to make up the difference between what you are earning and what you would make if you were receiving TTD benefit payments.
Permanent Partial Disability Benefits (PPD)
If your work-related injury caused you to be partially disabled, and you are not expected to improve, you are entitled to PPD benefits. A rating doctor will determine the level of compensation you are eligible to receive. You may collect a lump sum payment to settle your award, or you could be paid monthly payments. If you are paid monthly, payments will continue for five years or until you turn 70- whichever is later. PPD claims account for over half of workers' compensation cases filed against insurance companies in the United States.


Permanent Total Disability Benefits (PTD)
Once you have reached maximum medical improvement (MMI), your physician will determine if your work injury has left you permanently impaired. Examples of permanent impairments include paralysis, severe brain injury, blindness in both eyes, and the loss of limbs. If you were injured so severely that you are unable to perform any type of work, you are entitled to receive monthly payments that are equal to just over 66% of your average pre-accident wage for the rest of your life.


Get Your Medical Bills Paid
Unlike private health insurance companies, there are no deductibles, co-pays, or other out-of-pocket costs for injured workers who file workers' compensation claims and are receiving necessary medical treatment for their occupational injuries. The Las Vegas workers' compensation attorneys at our law firm can help you file a claim to pay for:
Receive Vocational Rehabilitation
If your work injury prevents you from performing the duties required for your pre-accident job, you are entitled to receive vocational rehabilitation, so you can learn the skills necessary for a new occupation, so you can return to work. If you qualify, workers' compensation insurance companies may pay for:
Death Benefits for Surviving Family Members
Workers' compensation policies provide death benefits for the surviving dependents of employees who die as a result of an on-the-job injury. Surviving dependents include a living spouse, any child under 18-years-old or unable to support him or herself, or a child who is a full-time student and under 22-years-old. These benefits pay 66% of the deceased worker's average monthly wage. A surviving spouse and children will share the benefit. In addition to the workers' compensation insurance award your loved one would have received if the accident hadn't been fatal, insurance companies may pay up to $10,000 for burial expenses.
 If you are an eligible family member and your loved one lost his or her life in a work accident, our workers' compensation lawyers can help you file a claim to recover wrongful death benefits. We offer free consultations to help family members determine if they qualify for death benefits and guide them through the claim process.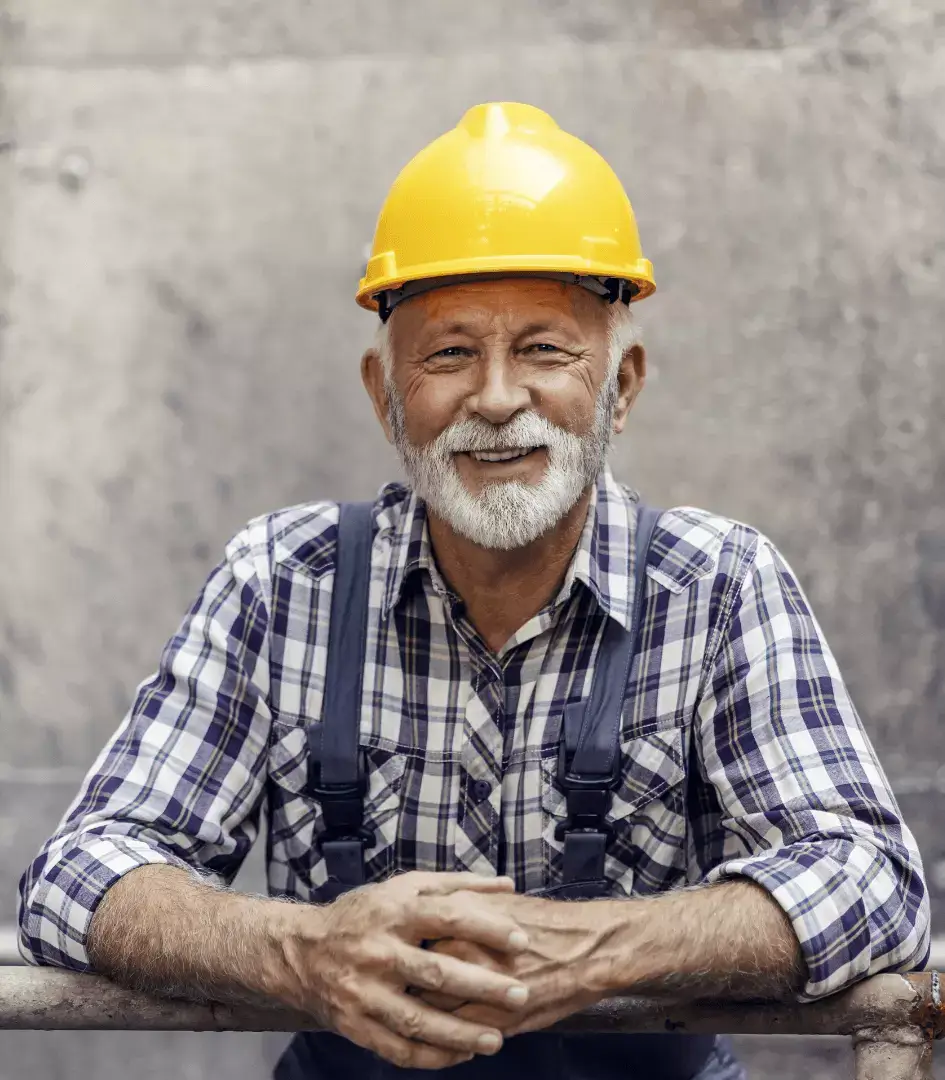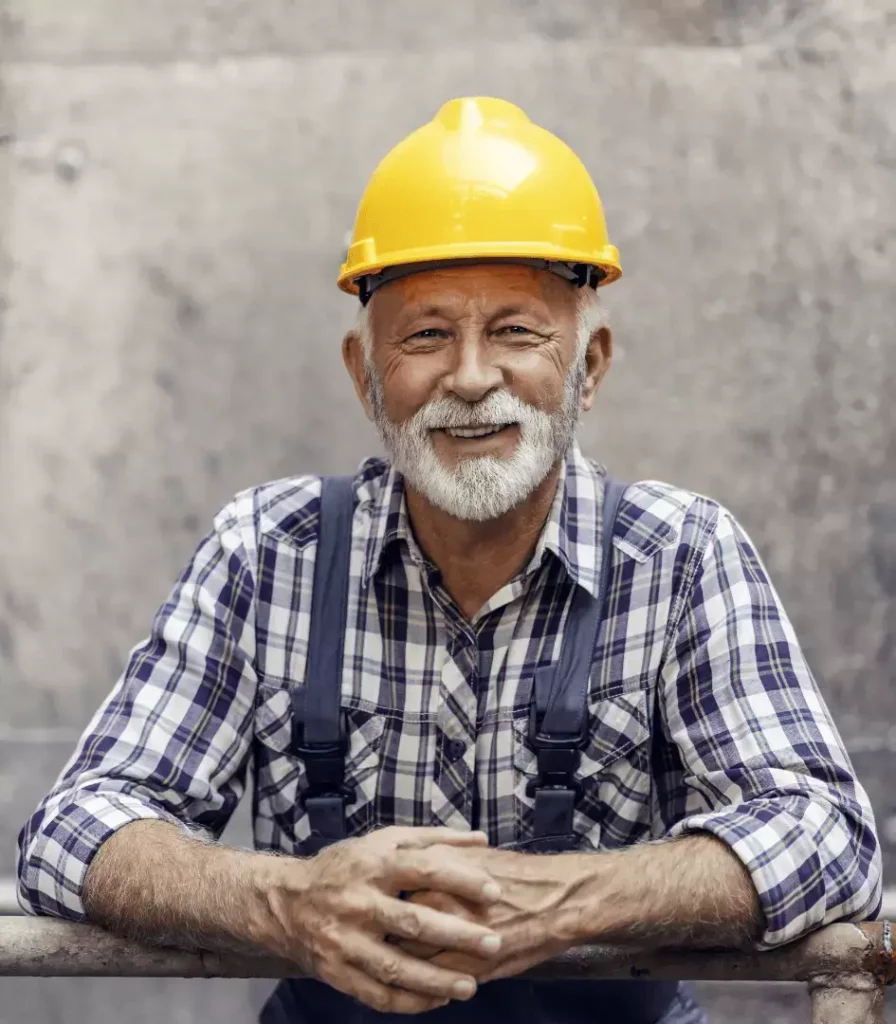 Schedule your FREE consultation with workers' compensation attorneys in Las Vegas now.
How Did Your
Workplace Injury

or Illness Occur?
Despite strict workplace safety regulations, advancements in technology, and increased worker protections, it is not uncommon for today's workers to sustain a workplace injury or illness in an on-the-job accident or exposure. Employees in nearly every field and occupation have at least some level of risk for suffering injuries at work.
Workplace injuries are frequently sustained in:
Some injuries result from easily identifiable incidents and accidents. Others, however, occur due to repetitive motions or stress caused by job duties performed over time. Our workers' comp lawyer will help you gather documentation to support your claim, including statements from your co-workers, medical records, and photos of your working conditions.
Common Workplace Injuries
While some occupational injuries are minor and require little to no medical care, others can be severe, permanently disabling, or even fatal. Common workplace injuries our workers' compensation attorneys in Las Vegas, NV, see include:
The Most Dangerous Job in Las Vegas
A life-changing workplace injury or illness can happen to anyone. Some industries in Las Vegas are more dangerous than others, however.
Unsafe conditions in Las Vegas hospitals made headlines in 2020, when workers, who were members of SEIU Local 1107, asked Nevada hospital regulators to review more than 500 complaints against five HCA hospitals, including Sunrise Hospital and Medical Center, Sunrise Children's Hospital, MountainView Hospital and Southern Hills Hospital and Medical Center. The HCA workers submitted claims of:
Ongoing road construction projects on Las Vegas Boulevard and Sahara Avenue, on Las Vegas Blvd. between Mandalay Bay and the 215, and on Spring Mountain Road and Sands from Koval Lane to Mel Torme Way continue to put road workers and motorists at risk of serious injury or death. Other types of construction job put workers in danger, however. Dangers include, but are not limited to:
The transportation and warehousing industry includes some of the most dangerous occupations in Las Vegas. With a higher fatality rate than any other industry in Nevada, truckers, loaders, and operators face significant risks every day when they report to work. Some of the risks workers face include:
The manufacturing industry is notorious for work-related accidents. It is not uncommon for workers' compensation attorneys in Las Vegas to see injury claims arise against factories like NV Energy and Berry Plastics when workers are seriously injured or killed. Manufacturing workers face dangers like:
Employees who work at companies like Sierra Ready Mix and Nevada Ready Mix Corporation also face significant workplace risks. Although state and federal regulations are designed to prevent accidents and injuries in mining operations, mining continues to be one of the most dangerous occupations in Nevada. Workers can be seriously injured or killed in:
"I have known George T. Bochanis for over 30 years. I have used his services on two occasions. Both times he has been the utmost professional. He is extremely personal and caring, and his superior expertise is paramount in the solving of the two cases. I recommend him without reservation."
We look forward to listening to your side of the story. Schedule your free consultation with an injury lawyer today.
Applying for Workers' Compensation Benefits
When you suffer a workplace injury or illness in Las Vegas, you must notify your employer right away. You will file a claim by completing the upper portion of a C-4 form (Claim for Compensation), and may need to respond to information requests in a timely manner. To receive benefits, you must complete and have the treating physician sign and date the form within 90 days of the date your injury occurred, or you first noticed its onset.
Within 30 days of the insurer receiving the filing, you will get a decision letter. The letter will indicate whether your claim is approved or denied, as well as provide instruction on how to appeal a denial if you disagree with the determination.
In order to receive and maintain your benefits, you will need to return to work if a position is offered that meets your medical restrictions, and follow through with ongoing medical care and the recommendations of your treatment team. Failing to do so could result in a denied workers' compensation claim.
Even when you follow all the right steps, however, your work injury claim could be denied.
Denied Workers' Compensation Insurance Claim?
Under Nevada workers' compensation laws, employees who are injured while performing the duties of their jobs are entitled to receive workers' compensation benefits from their employers' insurance companies regardless of fault, except in rare situations.
As such, it stands to reason that workplace injury damages should be paid promptly when an injured employee files a workers' comp claim. Unfortunately, the work injury claim process is not always as straightforward as it should be. Insurance companies are notorious for delaying the claim process, minimizing claims, or even denying viable workers' compensation claims filed by injured employees.
Our Law Firm Offers Free Consultations to Injured Employees when Workers' Compensation Claims Are Delayed, Minimized, Or Denied
If your employer's workers' compensation insurance company failed to respond to your claim for medical care or lost wages before the 30-day deadline, denied your benefits claim for on-the-job injuries, or sent you a determination letter that you would like to dispute, our Las Vegas workers' compensation lawyers can help you get paid.
Injured employees should not be left to foot the bill for lost wages and medical expenses caused by workplace accidents or exposures.
Common Reasons for Work Injury Claim Denials
Insurance companies may deny claims for several reasons. Some of the most common of these may include:
A denial of your workers' comp claim does not mean you cannot receive benefits. You have a right to appeal the decision to seek compensation for your work injuries.
Injured employees should not be left to foot the bill for lost wages and medical expenses caused by workplace accidents or exposures.
Filing an Appeal in a Workers' Compensation Insurance Case
During the claims process, you will likely receive a series of determination letters from the workers' compensation insurance company.
The first step in filing an appeal to obtain appropriate workers' compensation benefits is for your workers' comp lawyer to request a hearing with the Hearings Division of the Nevada Department of Administration on your behalf.
You and your workers' compensation attorney will have approximately 30 days from the date of the request to prepare for the hearing. During this time, our Law Vegas work injury lawyers will:
An informal process, you and your legal representative, as well as a representative from the insurance company can attend the hearing in person, by phone with notice, or send a position statement instead of attending. During this proceeding, a hearing officer will review documents and testimony from you and the insurance company to make a determination. If you get an approval at this stage, you will receive the benefits you are due, as well as 9% interest from the date you should have started to receive payments.
If You Receive an Unfavorable Decision at this Level, You Still Have Options to Recover Compensation for Your Medical Bills, Lost Wages, and Vocational Rehabilitation
Appealing the Hearing Officer's Decision
If you disagree with the Hearing Officer's decision, our Las Vegas workers' compensation lawyers file an appeal with the Appeals Officer at the Department of Administration. After considering the evidence, the Appeals Officer can decide to:
Decisions must be made within 15 days. 
Appealing the Appeals
Officer's Decision
If you disagree with the Appeals Officer's decision, your workers' compensation attorney can help you file a Petition for Judicial Review with the District Court. Under Nevada's workers' compensation laws, you must file the petition within 30 days. You will initiate the process by filing a petition for an appeal, as well as a brief that explains the reasons your claim should be approved.
To file an appeal at this level, you must have previously filed a compensation claim form and received a final decision from an appeals officer. The district court will review the issues considered by the appeals officer if there is substantial evidence to support a ruling.
FAQs About Workers' Compensation Benefits in Las Vegas
In Las Vegas, a deceased worker's spouse, minor children, and certain other dependents may file a claim for death benefits under Nevada's workers' compensation laws when an employee dies of injuries suffered on-the-job.
Nevada workers' compensation laws prohibit injured workers from suing their employers directly for work-related injuries. If an employer does not maintain workers' compensation insurance to pay for lost wages and medical bills, however, injured employees can file a personal injury lawsuit against the employer. If the injury lawsuit is successful, the victim may receive benefits that are unavailable to most injured employees who file workers' compensation claims.
Injured employees in Nevada have just 90 days from the day they were injured or diagnosed with an occupational disease to file a claim against insurance companies for workers' compensation benefits.
What Type of Injury Lawyer Do You Need?
Our attorney provides dedicated representation for those dealing with injuries caused by work, negligence, or the intentional actions of others. We are: