Nevada Legionnaires' Disease Lawyer Helps Victims Take Legal Action
Small Nevada Law Firm. Big Results.

Have You Been Affected By A Legionnaires' Disease Outbreak In Nevada?
If you have contracted Legionnaires' Disease after visiting a Nevada hotel or resort, contact Legionnaires' Disease attorney George T. Bochanis. This potentially fatal form of bacterial pneumonia attacks thousands of Americans every year. About one in ten who contract the disease will die. Legionnaires' disease is not typically contagious, but when cases go unreported, hundreds, or possibly thousands of other victims may become exposed to the legionella bacteria, which causes severe respiratory distress. Outbreaks can be contained when proper steps are taken. Taking legal action can help ensure that others are protected from exposure and that you get access to medical treatment.
If you have suffered serious illness or long term complications from exposure to Legionnaires' Disease at a Nevada hotel, you may be entitled to financial compensation to help cover the cost of medical treatment, lost wages, special medical equipment, pain and suffering and more.
Attorney George T. Bochanis represents victims who have been exposed to the Legionella Bacteria and suffered severe illness as a result. Call (702) 388-2005 today for a free consultation.
What You Need to Know About Legionnaires' Disease
Legionnaires' Disease is a severe form of bacterial pneumonia that is caused by exposure to the legionella bacteria. It is accompanied by lung infection that can result in respiratory failure, acute kidney failure, septic shock and death. Although the disease can sometimes be treated with antibiotics, they are not always effective. When people don't respond to outpatient antibiotics, they may be hospitalized and often face weeks of treatment in the ICU.
Legionnaires' Disease lawyers often help victims like you recover financial compensation for damages when an illness causes them to miss work or undergo lengthy, expensive treatments. Contacting an attorney who is experienced with personal injury cases involving exposure to contaminants is crucial to minimize the financial burdens you and your family members face.
Legionnaires' Disease Is Widespread and Deadly
Although most victims eventually recover, those who delay treatment or have a weakened immune system are more likely to suffer severe, long term complications. According to the CDC, between 5% and 30% of people who contract Legionnaires' Disease die. For those who contract their illness in a medical care facility, about 1 in 4 lose their lives. According to the Southern Nevada Health District, between 8,000 and 18,000 victims are hospitalized each year after exposure to legionella. In 2016, more than 6,000 cases of Legionnaires' Disease were reported in the United States. OSHA reports that about 25,000 cases occur throughout the world each year and more than 4,000 of those cases result in death.
Who Is Most Likely to Contract Legionnaires' Disease?
In most cases, healthy people who are exposed to the legionella bacteria do not ever get sick. For certain populations, however, exposure can be deadly. Those who are more susceptible to the effects of contamination include:
Those with underlying illnesses like cancer, diabetes, kidney failure or liver failure
People over 50
Smokers and former smokers
Individuals with chronic lung disease like COPD or emphysema
People with weakened immune systems (those with HIV) and those who take medications that weaken the immune system (chemotherapy, organ transplant medications)
I have been dealing with George T. Bochanis for the past year and a half regarding a case & I have got to say each and every associate that worked on my case went above and beyond to ensure that this worked on my behalf. Special s/o to Alex in the law office, he definitely went above and beyond the call of duty for me. Thank you isn't enough. I appreciate all of you!"
Legionnaires' Disease Outbreaks: How and Where People Get Infected
The legionella bacteria is typically found in warm, humid environments and is most commonly found in places like water faucets and fountains, industrial cooling systems, hotel hot tubs and swimming pools, gym shower rooms, and even produce sprayers at supermarkets. Because the legionella bacteria is contained in aerosolized water droplets, choking or coughing while taking a drink is a common way people are exposed. In other cases, simply breathing in the contaminated droplets in the air can result in illness.
Hotels and resorts, gyms and spas, hospitals, industrial facilities and even residential buildings are often locations where people are exposed to legionella. All of these have been sources of Legionnaires' outbreaks that have resulted in personal injury and wrongful death lawsuits.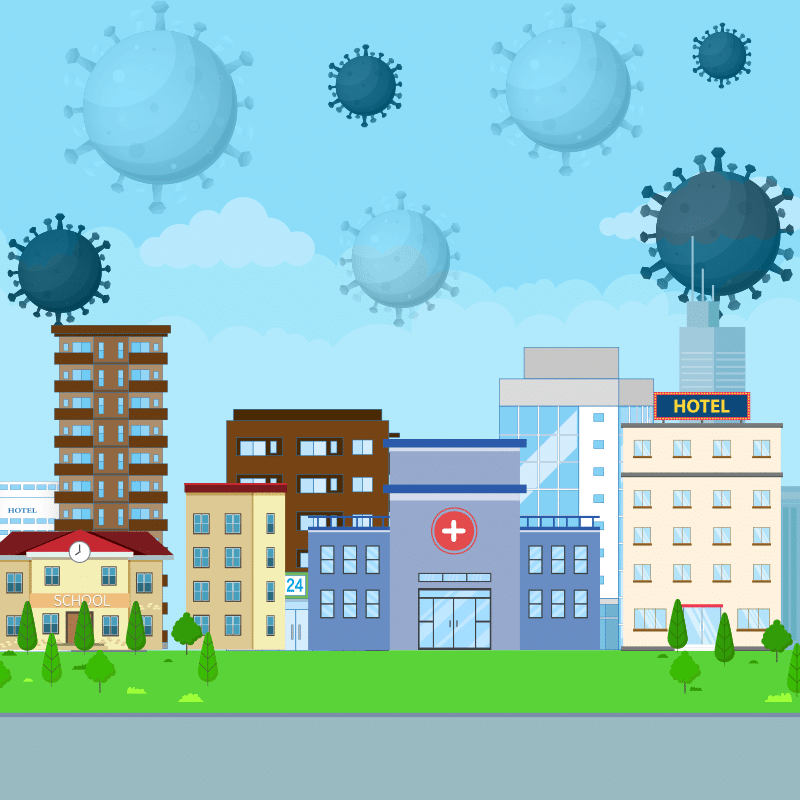 Legionnaires' Outbreaks in Nevada
In Nevada, Legionnaires' Disease outbreaks are not uncommon. Las Vegas injury lawyers have seen multiple cases involving Las Vegas travelers in recent years. Between 2000 and 2012, the Southern Nevada Health District investigated seven outbreaks in the state. In two of those outbreaks, the bacteria known to cause the disease were found in the water within public accommodations at Nevada hotels or resorts.
In 2018, a Legionnaires' Disease outbreak was announced after guests became ill and the legionella bacteria was discovered in the water system at Harrah's Laughlin Hotel & Casino. While the hotel has taken steps to disinfect their water system, is implementing procedures including chlorine disinfection, and recently implemented proactive water management efforts, their actions may be too little too late.
When a hotel doesn't adequately monitor or maintain their water system and people contract Legionnaires' Disease or suffer injuries due to other contaminants, the hotel may be liable for the illnesses and deaths that result.
Were You Exposed to Legionnaires' Disease in a Nevada Hotel or Resort?
If you have been infected with Legionnaires' Disease, you should seek medical advice and treatment and contact a Las Vegas injury lawyer right away. You may be entitled to financial compensation for damages caused by the disease including money for pain and suffering, medical treatment and hospital stays, lost wages and more.
Contact Las Vegas injury attorney George T. Bochanis right away at (702) 388-2005 today for a free consultation.
What Type of Injury Lawyer Do You Need?