Las Vegas Slip and Fall Lawyer
If a dangerous condition caused you to be injured on someone else's property in Nevada, premises liability laws allow you to recover compensation for your lost wages, medical bills, and other losses. Experienced Las Vegas slip and fall accident attorney George T. Bochanis has been helping injured victims like you win premises liability cases since 1985. We can help you win maximum compensation.
For a FREE consultation with a TOP PERSONAL INJURY ATTORNEY at our law firm in Las Vegas.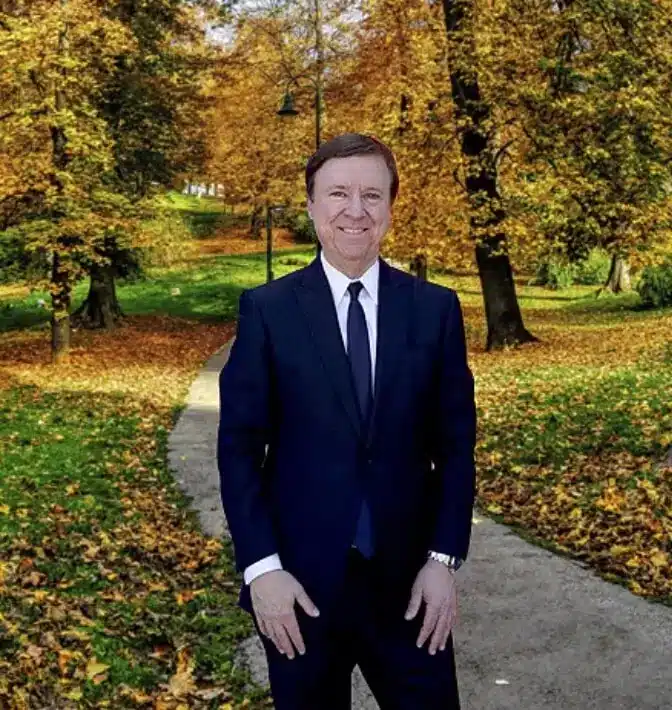 Why Hire the
Las Vegas Slip and Fall Lawyers

at Our Law Firm to Handle Your Injury Case?
Negligent property owners, insurance companies, and their lawyers will go to great lengths to minimize payouts in a slip and fall claim. They often deny fault, minimize the severity of injuries, and even blame injured victims for accidents that occur. When your slip and fall injury case is in dispute, hiring a personal injury attorney with experience in taking on large corporations and insurance companies is your best bet.
The American Bar Association reports that three out of five people involved in civil lawsuits in the United States represent themselves. Various studies reveal, however, that people who try to recover compensation for their losses in a slip and fall case or another type of injury case are at a significant disadvantage without legal representation.
Large corporations and powerful businesses often employ teams of experienced attorneys that use loopholes and deceitful tactics to avoid paying slip and fall claims. An experienced slip and fall attorney can help protect victims from the other side's unscrupulous ways.
Liability in premises liability cases is often not clear. Without a slip and fall lawyer who will perform an investigation of the slip and fall accident and has knowledge of local, state, and federal laws, proving fault in a disputed slip and fall claim can be difficult.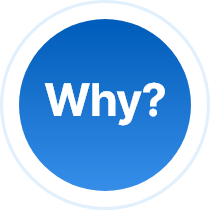 It's common for property owners, their attorneys, and insurance companies to claim that victims' slip and fall injuries are not severe. Gathering medical evidence and demonstrating non-economic losses like pain and suffering without the help of a slip and fall accident lawyer can be challenging in an injury case.
Plaintiffs who lack legal representation are often not taken seriously by insurance companies and lawyers. Las Vegas slip and fall lawyers with a track record of success can help ensure victims, and their injuries and losses, are taken seriously.
Premises Liability Laws in Las Vegas
Las Vegas premises liability laws require property owners and managers to take reasonable steps to ensure invitees and licensees are safe from harm. When they fail in their duty of care and a dangerous condition causes someone to get hurt, a slip and fall lawsuit or another type of injury lawsuit may arise. If a personal injury attorney can show that the defendants were negligent, property owners, managers, and others can be held liable for the victim's medical expenses, lost wages, pain and suffering, and more.
If you were injured due to a property owner's negligence, you may be entitled to compensation. Contact a premesis liability lawyer for help with your case.
Under Premises Liability Laws in Nevada, a Duty of Care Is Owed to:
Invitees are owed the highest duty of care in Las Vegas because their presence on the premises is solely for the property owner or manager's benefit. People who fall into this category might include:
To demonstrate that the victim falls into this category, a premises liability lawyer must show that the victim entered the premises by expressed or implied invitation. Property owners are generally liable for damages if they knew about or reasonably should have known about the dangerous condition that caused the injury and did not take adequate steps to prevent harm.
Licensees are people who are allowed to be on the premises for their own or mutual benefit. Examples of licensees include:
Who Can Be Held Liable for Injuries in Premises Liability Cases?
Commercial Property Owners
Store & Restaurant Managers
Slip and Fall Injuries

in a Las Vegas Grocery Store, Shopping Center, or Supermarket
Las Vegas grocery stores, shopping centers, and supermarkets are often defendants in premises liability cases in Nevada. Slip and fall injuries are often caused by unsafe conditions like spills, recently mopped floors, dangerous flooring, uneven floors, and cluttered aisles in a shopping center.
Area stores where customers might be at risk include:
Although most shopping center slip and fall injuries are fairly minor and require a minimal amount of medical treatment or none at all, others can be severe, permanently disabling, or life-threatening.
Hotel and Casino Injuries in Las Vegas
A prime tourist location in the United States, Las Vegas sees approximately 42.5 million visitors each year. As such, the city that never sleeps has over 150,000 hotel rooms to accommodate guests. While some are stand-alone hotels, others are part of massive resorts that feature casinos, bars, restaurants, events, and other activities. With so much going on 24 hours a day, it's no wonder that a slip and fall attorney might see a large number of common hotel injuries.
Popular Las Vegas hotels include:
Slips and falls on wet floors aren't the only way people in hotels and resorts get hurt. Las Vegas slip and fall attorneys frequently help victims who are also injured by:
Damages in Las Vegas Premises Liability Cases
Various types of damages may be available to people who are injured in a slip and fall or other accident at a shopping center, grocery store, casino, resort, hotel, or other Las Vegas business. Victims who file a premesis liability claim or lawsuit may be entitled to:
"The level of professionalism, compassion and courtesy, on the part of Atty. Bochanis and everyone in his office, was above and beyond my expectations. During these trying times, they made a very stressful situation much easier to get through by answering my questions and offering their expert assistance every step of the way. I would highly recommend this law firm to anyone in need."
We look forward to listening to your side of the story. Schedule your free consultation with an injury lawyer today.
What to Do if You Were Injured on Someone
Else's Property
If a dangerous condition on someone else's property caused you to be injured in a slip and fall or another type of accident in Las Vegas, the steps you take in the following hours, days, weeks, and months could mean the difference between recovering compensation for your medical bills, lost wages, and other losses or leaving the courtroom empty-handed.
Your wellbeing is priority. If your injuries are severe, obtain medical treatment immediately. Since some types of slip and fall injuries do not cause noticeable symptoms right away, it is important to be checked by a medical professional soon after you were hurt, even if you don't think you were seriously injured. Additionally, your medical bills and treatment records will be needed by your personal injury attorney if your slip and fall case goes to court.
Gather and Preserve Evidence from the Scene
If your injuries are not serious enough to constitute emergency medical treatment, take advantage of the next few minutes to gather evidence. Take photos or videos of where you were hurt and anything that might have contributed to your accident. Be sure to save your shoes and the clothing you were wearing when the incident occurred.
Eyewitnesses can often help clarify how slip and fall accidents in Las Vegas happen. They may have noticed a dangerous condition that the property owner ignored, or bystanders could have watched your accident. Make sure you get the names and contact information of people who may have information about how you were injured. A slip and fall lawyer or another type of personal injury attorney may be able to use their statements to help you win your slip and fall case if you decide to file a claim or lawsuit.
Notify the property owner or manager that you were hurt as soon as possible after the accident. If your accident happened at a Las Vegas business like a grocery store, hotel, or resort, there should be an injury report made. When you make the report to the responsible party, avoid minimizing your injuries, claiming your clumsiness caused the accident, or saying you should have noticed the dangerous condition.
Contact the Las Vegas Slip and Fall Lawyers at Our Law Firm
Trying to recover from your slip and fall injuries and handling a slip and fall case without legal representation is a recipe for disaster. An experienced slip and fall lawyer in Las Vegas will likely be familiar with the tactics used by large corporations and insurance companies. He or she can negotiate with the responsible party on your behalf, help you access medical care, and file a claim or lawsuit to help you recover compensation.
Follow Your Doctor's Recommendations
Victims who are injured in a slip and fall or other types of accidents in Las Vegas often ignore the recommendations their doctors make, exacerbating their injuries and jeopardizing their slip and fall case. By following your healthcare team's advice, attending follow-up appointments, and taking off work if necessary while you recover, you increase the likelihood of a successful lawsuit or injury claim.
While it may be tempting to post comments, photos, and videos on social media while you are recovering from your accident, avoid doing so at all costs. Insurance companies often employ investigators to scroll through victims' Instagram, Facebook, TikTok, and other social media accounts in hopes of uncovering digital evidence that will get them off the hook for slip and fall claims.
FAQs About Slip And Fall Injuries and Accidents in Las Vegas
What Type of Injury Lawyer Do You Need?