Nevada has banned dog breed discrimination, making it the 14th state to prohibit breed-specific legislation by local governments. This means that no ban can be placed on a dog breed by a city or county government. The bill received wide support, particularly by those who advocate for the evaluation of dangerous dogs on a case-by-case basis.

(Article continues below infographic.)

Dangerous Dogs in Nevada
Under Nevada pet laws, a dog that has been determined "dangerous" or "vicious" can still be forcibly euthanized if law enforcement deems the animal a threat. Though breed discrimination law explicitly bans local governments from banning a specific breed, when an individual dog is found to be dangerous, it can be legally destroyed.
Advocates of the legislation say that blanket Nevada breed restriction laws allow officials to seize and destroy animals, regardless of their past. Pit bull owners, in particular, feel that their breed has been unfairly targeted by such laws, when other breeds are just as likely to attack, when not properly cared for.
Declaring Dogs Dangerous or Vicious
Nevada laws allow local governments to prohibit residents from owning and housing dogs deemed dangerous or vicious. With few exceptions, animal control officers in Clark County can declare a dog dangerous if it meets the following criteria:
Biting a person or animal, without causing substantial harm, twice within the last 18 months
Behaving in a way that would cause a reasonable person to defend himself or herself on at least two occasions in the last 18 months
Causing substantial harm or death to another at-large animal
Getting used as an instrument for a violent crime
Animal control officers in the county can declare a dog vicious if it causes significant harm or death to a person or another animal that was not at large. Alternatively, dogs can be deemed vicious if, after getting declared dangerous, they continue to display the same behavior.
Exceptions to the criteria for declaring dogs dangerous or vicious exist for situations involving provocation, protection against unlawful premises entry, and performance of duties as a law enforcement officer.
When Are Dog Owners Liable for Bites?
Nevada does not have specific laws relating to liability for dog bites. Therefore, responsibility for dog bites can vary based on several factors, such as the dog's history, where the attack occurred, and the circumstances that led up to the bite.
For instance, you were going for a walk in your neighborhood, and a neighbor's dog got loose and attacked you. The neighbor would likely bear financial liability for your resulting losses. On the other hand, dog owners may not have liability, or may have decreased responsibility, if their pets bite people who come onto their properties uninvited and without permission.
Even if their pets have not been deemed dangerous or vicious, dog owners have a responsibility to ensure the safety of their animals and those who come into contact with them. Therefore, if their pets cause serious injury or death, victims may hold them financially responsible for their associated losses. For example, this may include the costs of any necessary medical treatment and followup care, lost wages, and pain and suffering.
Proving Liability
Proving liability for dog bites often involves looking into the dog's history. Has it attacked anyone previously? Was the owner, or should he or she have been, reasonably aware of the dog's aggression?
In pursuing compensation for dog bite injuries, victims may present evidence to help show that the dog had a history of behaving aggressively, and that the owner ignored it. To this end, they may present statements or testimony from witnesses. Photos and video of the attack, the injuries suffered, or the circumstances that allowed the dog to get loose.
To successfully recover damages in a personal injury lawsuit, dog bite victims will often need to show that the dog owner had a duty to ensure his or her animal did not cause harm, that the owner breached that duty, and that they suffered injuries as a direct result of the owner's negligence.
Shared Responsibility
Sometimes, dog bite victims contribute to the attack. For example, by provoking the dog, whether intentionally or by accident, a person may play a role in causing a dog to bite.
Nevada follows the rule of comparative fault. Under this rule, victims who share fault for the cause of their injuries may still recover compensation from other at-fault parties. However, the damages they recover will be reduced by the percentage of fault they share. For example, a dog attack victim suffers losses totaling $20,000, and the court finds the victim 10% at-fault for his or her role. The victim's recoverable damages would be reduced by 10%, to $18,000.
Preventing Dog Bite Injuries
Las Vegas dog bite lawyers urge dog owners to be responsible and follow safety rules, regardless of the breed they own. Any dog, cat, or ferret over the age of four months must be licensed if kept in the city of Las Vegas. Special permits are also required for specific animals.
There are some other pet-related laws that Las Vegas pet owners should keep in mind:
Pet restraint law: It is considered a civil infraction for any animal to roam within the city limits of Las Vegas without being secured or restrained by a leash or lead. Within individual property limits, animals must remain in a fenced, caged or cooped area when not on a leash.
Pet sanitation: Las Vegas pet owners are responsible for promptly cleaning animal waste from public property or the property of others. Violation of this law is considered a misdemeanor.
Barking: The owner of a noisy animal can be fined, in certain instances.
Dog bites: When a dog bites, its owner can face civil liability for personal injury and, in some cases, can be criminally prosecuted.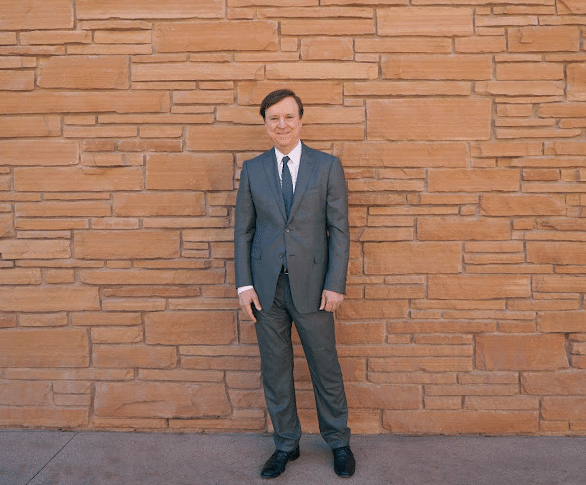 Dog bite victims, or any individuals with knowledge of a dog bite, are required by law to report the incident to the Las Vegas Animal Control Unit. A dog bite lawyer in Las Vegas can also provide information on potential liability when a dog bite occurs.
Learn More About Dog Bite Injuries and Dog Breed Discrimination in Nevada
What Damages Are Recoverable from a Dog Bite Injury?
Understanding The Six Dog Bite Levels
Preventing Dog Bites Requires Responsible Owners
Small Dogs Can Pack A Big Bite