The fatal car accident investigation procedure focuses on determining the cause of such wrecks, and who might be at fault. If you have suffered the loss of a loved one, you can claim compensation by way of a wrongful death lawsuit. A car accident lawyer can help you with a car accident claim and maximize the compensation that you receive. This can be a complex process, so it is helpful to understand what it will entail.
How Are Fatal Car Accidents Investigated?
In a serious accident, such as one resulting in fatalities, investigators must investigate to try to determine what happened. The police officers arriving at the accident scene are the first observers and must create an accident report.
While every accident scene may be different, the police officer responding to the scene will usually take the same steps when he or she first arrives at the scene:
Respond to and assess the scene of the crash.
Provide any needed emergency medical assistance, as well as ask medical personnel treating injured people at the scene to document the extent of the injuries.
Obtain and document any important information. This includes interviewing drivers and witnesses and taking statements. Also, taking photographs and measurements and notes of relevant information including the location of the deceased body, vehicle damage, and skid marks.
Take notes of conditions at the time of the accident relating to weather, traffic, lighting, the speed of the vehicles at the time of the crash, the condition of the cars before the crash, and the presence of alcohol or drugs.
Take any necessary law enforcement action, if there were criminal acts committed such as speeding, driving while intoxicated, or violations of traffic or roadworthiness laws.
Return the scene to normal.
Following the accident, a crash report must be submitted by the police within 10 days of the accident. This crash report may contain some or all of certain types of information.
The information typically included in an accident report includes the date and time of the accident and its location. It also includes names, addresses, phone numbers, and insurance details about the people involved, including drivers, passengers, and pedestrians. It will have to identify information about witnesses, statements from parties and witnesses, and details about medical attention given to any person involved, including whether anyone died at the scene. The report can also have details of damage to the vehicles, violations of law if any, a diagram of the accident, and conditions at the time of the accident which may have contributed. The reports are as detailed as possible.
Accident Reconstructionist
Hiring a crash reconstructionist may be necessary, as recollections can vary due to emotions and trauma at the time, and people may not recall exactly what has happened. People may also fear admitting to facts since their accounts could be damaging to either themselves or other people they care about. In other instances, people may be too severely injured to speak, or there could be no survivors.
The parties who can hire an accident reconstructionist are law enforcement or insurance companies. People involved in the crash, or their legal representatives, may also hire a private investigator or expert as a crash reconstructionist.
A reconstructionist can be useful when the facts of the crash are difficult to determine. The reconstructionist can employ laws of physics to determine the contributing factors. He or she may draw conclusions about:
The speed and movements of the vehicles
The sequence of events leading up to and during the crash
The positions of the cars
If the drivers could have averted the crash
If people were wearing seatbelts
Whether drivers accelerated or braked immediately prior to the crash
How Long Does the Fatal Car Accident Investigation Procedure Take?
There is no simple or direct answer or timeline for a fatal crash investigation. It can take anywhere from a few days to two months or more.
Usually, an accident investigation is completed at the scene of the crash. The investigating officer will file the report shortly after. In the case of serious accidents, however, such as those involving fatalities, an accident reconstructionist may be hired. This can take days or weeks to complete. Insurance companies are often allowed 60 days in which to complete an investigation.
It is important to keep in mind that investigators are meticulous because they have to be to determine the full details surrounding a crash. While it can be frustrating to take time, this will ultimately benefit you.
Understanding the Impact of Car Accidents
The death of a family member or person you love in a car crash can be a painful event. Unfortunately, in the United States, as of 2020 deaths in car accidents can be as many as 42,000 in one year alone, with more than 4.8 million people seriously injured in car crashes. Nevada drivers are some of the worst in the nation.
Common injuries sustained in a fatal car accident leading to death are severe traumatic brain injuries, internal bleeding or organ damage, and spinal cord injuries. Severe traumatic brain injuries are the cause of death in nearly half of the fatal car accidents reported. Internal hemorrhage, or blood loss, is the cause of close to a third of fatalities, while internal organ damage leads to a significant number of deaths as well.
What to Do if You Have Been Involved in a Fatal Car Accident
In Nevada, the law imposes five duties on a driver who was involved in a car crash. The first is to stop and exchange information, including contact and insurance details. Second, get out of traffic, if possible. Third, give help to anyone needing medical attention. Fourth, if someone sustained injuries, you are required to notify the police. Fifth, if someone suffered serious injuries, you must report the accident to the Department of Motor Vehicles, unless the police have done so.
Furthermore, if you have been in an accident, you should:
Seek Medical Attention. The first thing to do is call for emergency medical attention. This could save lives. You should also see a doctor yourself if you were involved in the accident since you will likely also have injuries.
Report the accident. After calling for medical attention, you should report the crash by calling law enforcement. Law enforcement will attend to the accident scene, as well as document the accident. Where a crash causes injuries or fatalities, you are required to report the crash to law enforcement.
Gather information. You should also collect and record as much information about the scene as you can. To this end, you will want to take photos of the scene, get the names and contact details of potential witnesses, and write down as many details as possible about what happened to preserve your recollection of the events. You should also get the names of the drivers involved and insurance information. This can be important evidence and will make your steps in any claims easier.
File an insurance claim. In Nevada, drivers are required to carry car insurance for an accident. The most basic liability coverage pays for property and damage that the at-fault driver causes. In Nevada, you file a claim with the at-fault driver's insurer. Do this as soon as you can, but do not make any admissions or accept settlement offers until you have consulted with a car accident lawyer.
How a Wrongful Death Attorney Can Help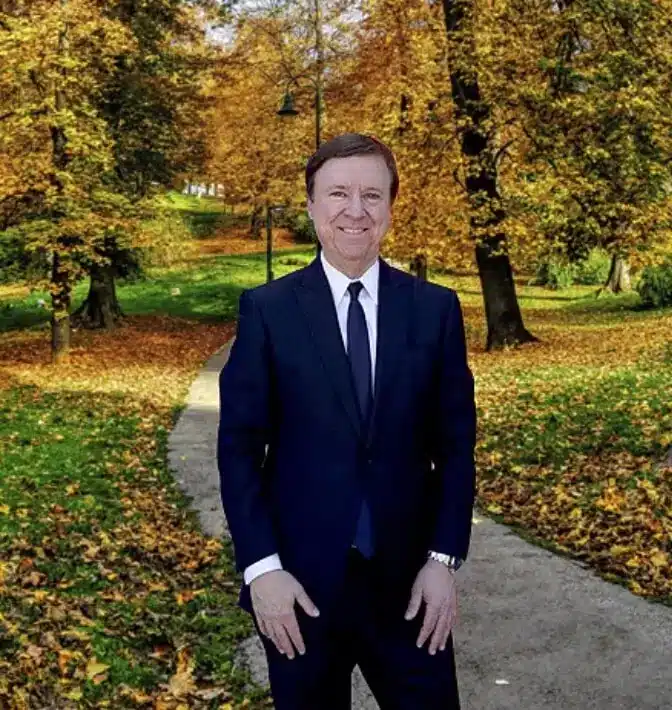 If you have lost a loved one in a car crash, a wrongful death lawyer can help you through the process. While money cannot replace what you lost in a fatal car crash, it is the only way to obtain recompense. You can claim damages either in a wrongful death lawsuit or from the insurance company. These include your medical costs, expenses for funeral and burial, the victim's pain and suffering before death, lost wages that the deceased person would have earned up to retirement, and emotional harm that you as a family member suffer, including loss of companionship, care, and affection.
An attorney can help you with finding justice and financial recovery for losing a loved one. He or she does this by conducting an independent investigation and requesting a copy of the crash report. Your attorney can work with healthcare providers to document your injuries, if any. He or she can hire an accident reconstruction expert to build your case by showing who caused the crash and how it happened. When it comes to compensation, you can know how a car accident lawyer can maximize your settlement. Your attorney can file your compensation claims with the insurance company, work on negotiating the maximum settlement for you, and take your case to trial as a wrongful death lawsuit if necessary to maximize your compensation.
A wrongful death lawyer can be essential to have by your side during an emotionally difficult time after a deadly crash to guide you through what can be a long process during the fatal car accident investigation procedure and get compensation.