Incidences of food poisoning in a hotel and other food-borne illnesses are common at resorts and hotels around the country. In Las Vegas, hotel guests often become seriously ill due to food poisoning and seek legal recourse with a hotel injury lawyer Las Vegas.
What Is Food Poisoning?
Food poisoning is a potentially serious illness you get from consuming contaminated food or drinks. The National Institute of Diabetes and Digestive and Kidney Diseases reports that approximately 38 million people develop food poisoning each year across the U.S.
Anyone who eats or drinks contaminated food or beverages may contract a foodborne illness. For some, however, the risk is increased. Those who may be more susceptible to contracting food poisoning include infants, children, pregnant women, those with weakened immune systems, and older adults.
What Causes Food Poisoning?
The contamination that can cause food poisoning results from parasites, bacteria, viruses, or other germs present in food or drinks. When you eat or drink these foods and beverages, these germs enter your body and can cause illness.
Some of the most common germs and bacteria that cause foodborne illnesses include E. coli, salmonella, shigella, listeria, and campylobacter. Food poisoning caused by these or other contaminants can cause ranging symptoms, some of which become so severe they require medical treatment and care.
What Are the Effects of Food Poisoning?
Those who contract foodborne illnesses may experience various symptoms, many of which manifest in the minutes and hours after exposure. Some of the most commonly experienced symptoms include:
Nausea
Vomiting
Diarrhea
Stomach cramps
Chills
Fever
The general symptoms of food poisoning, although unpleasant, are often mild. For some, however, more serious illness or secondary issues may result from foodborne sicknesses.
As a result of food poisoning, Las Vegas hotel guests may develop health problems such as meningitis, brain or nerve damage, and kidney damage. These types of serious health problems from food poisoning may cause additional pain and suffering, time off work that results in lost wages, and other such damages for which guests may be entitled to receive financial compensation.
A Hotel's Duty of Care
Many people suffer from food poisoning when staying in hotels, but most don't file personal injury claims for their illness. A claim for food poisoning in a hotel is a legal civil action typically filed against the hotel when the hotel fails to prevent an injury. Hotels have a responsibility, defined as a "duty of care," to protect the health and safety of their guests while staying at their hotel. Any breach of this duty of care makes the hotel liable for personal injuries incurred on their property.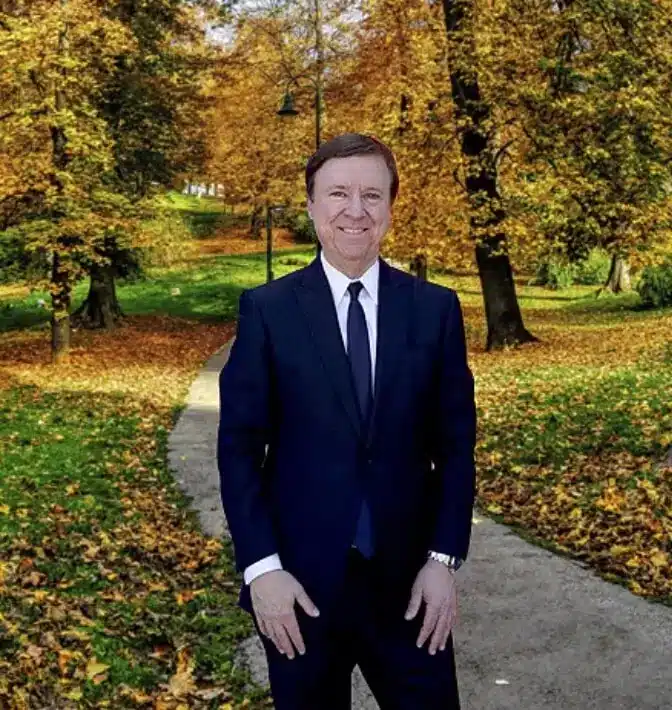 To successfully claim compensation for food poisoning in a hotel, it must be proven that the hotel was negligent by failing to identify a risk of food poisoning and discard the infected food to prevent illness. However, a hotel's duty of care in relation to food is not always absolute. For example, if the hotel staff recognized a food health hazard, but did not have sufficient time to remove the infected food before it was served to guests, it may be difficult to prove that the hotel was negligent or breached its duty of care. In Las Vegas cases, a hotel injury lawyer Las Vegas can often establish a hotel's breach of its duty of care and prove that food poisoning resulted in a quantifiable injury.
Establishing a Valid Claim
To establish a valid claim for food poisoning, there must be evidence that food prepared and/or served at the hotel caused your food poisoning case. The diagnosed illness must be caused by specific bacteria, including E.Coli, Campylobacter, Hepatitis A, Listeria, Norovirus, Salmonella, Shigella and Vibrio. When illness occurs from food poisoning in a hotel, it's essential to prove that the food poisoning resulted in a quantifiable injury. For instance, a hotel guest who contracts food poisoning may incur medical expenses for resulting doctor or hospital visits, or need time off work to recover, costing them income.
It's important to seek medical attention through a local physician or hospital as soon as possible after illness begins. Immediate medical attention will ensure an accurate diagnosis and medical record for a personal injury claim filed through a hotel injury lawyer Las Vegas. If medical treatment is avoided or delayed, the hotel can claim that the food poisoning was not significant enough to warrant medical attention, and the claim may be denied.
How Do You Prove a Hotel Caused Food Poisoning?
In addition to having a medical diagnosis of food poisoning, you will need to prove that a specific food item made you ill. Having such evidence to support your claim may aid in achieving a settlement or, if necessary, obtaining a favorable judgment.
If you suspect food poisoning caused your illness, and you haven't already gotten rid of the food or drink that caused it, you may consider keeping a sample. Lab results showing the food or drink contains the germs that cause the condition from which you suffer may serve as vital evidence in your claim.
Family, friends, or even other patrons of the hotel or restaurant might have also gotten sick after eating or drinking the contaminated food or drink. Getting statements from them can also help in proving your case.
What Damages Can You Recover in a Food Poisoning Lawsuit?
If you contract food poisoning because of negligence on the part of a Las Vegas hotel or resort, you may be able to recover compensation for your resulting losses. Through a personal injury lawsuit, you may have a right to damages for your economic and non-economic losses.
Economic losses include the tangible losses suffered due to your illness. For example, this may include your lost wages, medical bills, and other out-of-pocket costs. To value these items for your claim, a food poisoning attorney will gather documents such as receipts, medical invoices, and earnings statements to calculate your current losses.
Non-economic losses are those less tangible damages suffered as a result of your foodborne illness. For instance, this includes loss of consortium, loss of enjoyment of life, and pain and suffering. These less-tangible losses can be difficult to value for the purposes of a personal injury lawsuit for food poisoning.
Learn More About Las Vegas Hotel Liability
Liability in Hotel Fires: Lessons From the MGM Grand and Hilton Fires
The Most Dangerous Spot in the Hotel
Is Your Las Vegas Hotel Keeping You Safe?
An Overview of Hotel Liability in Nevada
The Most Common Las Vegas Hotel Injuries